A-Rehu is a Finnish feed manufacturer and grain trading professional that also sells various agricultural supplies through the online store: A-Kauppa.
The company stands as a subsidiary of Atria one of the leading meat and food companies in Northern Europe, and runs two dedicated feed production sites in Ilmajoki's Koskenkorva and Varkaus.
A-Rehu is entirely Finnish-owned and led by a strong commitment to providing its expertise, high-quality feeds, and other agricultural supplies to support local farms.
At the helm of A-Kauppa's supply store operations is Jussi Kivistö. As Store Manager, Jussi is tasked with navigating the intricate processes of procurement, sales, and day-to-day operations. On top of that, Jussi's primary goal is to serve the primary production chain as cost-effectively as possible and achieve growth as a domestic player in the agricultural trade sector.
The challenge: weathering the supply chain storm
The outbreak of the pandemic in 2020 posed significant challenges to many Finnish businesses.
Companies found themselves facing unforeseen disruptions to their supply chains including shortages, delayed deliveries, and logistical hurdles that threatened their ability to operate smoothly. Additionally, the pandemic led to inflation, which made it really hard for businesses to plan their finances and keep their prices competitive.
All things considered, the impact of the pandemic was far-reaching, compelling businesses to quickly rethink their strategies and keep their operations running.
Until that time, the procurement process for running the A-Kauppa store had been quite efficient in responding to supply chain disruptions such as scarcity, extended delivery times, or rising prices from current suppliers. However, the outbreak of the pandemic heightened these challenges to a point where switching to a more responsive procurement strategy became a necessity for Jussi.
It was during the same time that Jussi learned about Droppe. After a personal consultation with Droppe's supply chain expert, Jussi received custom quotes designed to cater to the store's inventory needs, use cases, and product requirements (e.g. standards, materials, certifications). Jussi evaluated Droppe's offer and placed his first wholesale order.
The main reason Jussi decided to order from Droppe was the competitive pricing on the store's must-have products picked from a catalogue of 150,000+ available supplies, but also the access to an extensive pool of European suppliers which included many Finnish brands.
The possibility of procuring all the necessary products at competitive prices while also purchasing directly from Finnish suppliers (therefore supporting domestic businesses) sat very well with Jussi, and the cooperation with Droppe has continued ever since.
In 2023, the A-Kauppa store still purchases several SKUs from Droppe including gloves, hand sanitisers, hand soaps, and other cleaning supplies for grain production.
"I can recommend Droppe," Jussi says. "The cooperation has been great. Droppe's catalogue is wide, the prices are competitive, and it has also been quite easy to work with them!"
All in all, even during the most challenging of times, Jussi was still able to procure all must-have products at competitive prices and from local suppliers without compromising the wallet or A-Rehu's commitment to supporting local businesses.
Yet, the A-Kauppa store's success story with Droppe doesn't end here.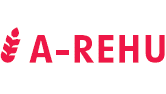 "I can recommend Droppe, the cooperation has been great. Droppe's catalogue is wide, the prices are competitive, and it has also been quite easy to work with them!"

— Jussi Kivistö, Store Manager
From supply chain crisis to strategic advantage
Droppe had an immediate positive impact on the A-Kauppa store's operations that benefitted not only the company itself but its customer base as well.
To start with, purchasing from Droppe helped the A-Kauppa store achieve significant cost savings of up to 20%, which was critical during times of global inflation.
The savings the A-Kauppa store made on essential supplies for production not only helped increase their own profits but also enabled them to pass these savings on to their customers. Shortly, the A-Kauppa store managed to keep the prices competitive and customers well-stocked on feed, fertilizers, and farming supplies vital to keep their operations running.
This is also why Jussi highly recommends Droppe to other wholesale buyers looking to optimise their procurement processes and achieve cost savings.
"The procurement landscape is changing," Jussi says. "There's no need to remain fixed in practices that have been in place for two decades. While Droppe may be a relatively new player in the market, it's a valuable addition to the industry. It's worth being open to trying new ways to operate!"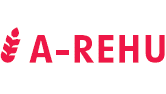 "While Droppe may be a relatively new player in the market, it's a valuable addition to the industry. It's worth being open to trying new ways to operate!"

— Jussi Kivistö, Store Manager
Conclusion
In today's dynamic and interconnected procurement landscape, the case of the A-Kauppa store demonstrates the importance of relying on a responsive supply chain to mitigate risks and stay competitive even in the face of a global disruption (like the pandemic).
Jussis's positive response to new approaches and partnerships allowed the company to tackle unseen challenges, achieve a competitive advantage, and maintain its unwavering commitment to supporting domestic farms.
As Jussi looks ahead, he envisions continuing the relationship with Droppe and driving further efficiency by reducing sourcing time.
1000+ wholesale buyers from a vast array of industries are now relying on Droppe for their procurement needs.
Explore our comprehensive catalogue featuring 100,000+ products sourced from over 100 trusted European suppliers. Whether you're looking for cost-effective supplies for your use cases, or desire to streamline your procurement processes, we're here to help you.

Reach out to your dedicated supply chain expert and let's work together to find the best solutions to satisfy your unique needs. Our consultations are entirely free, as we believe in the principle of mutual growth; our earnings are tied to your gains from better purchases facilitated by our support.