Grow your wholesale business with direct orders
Stand out and get new orders from producers, worksite managers and wholesalers. Receive your payments always directly after deliveries.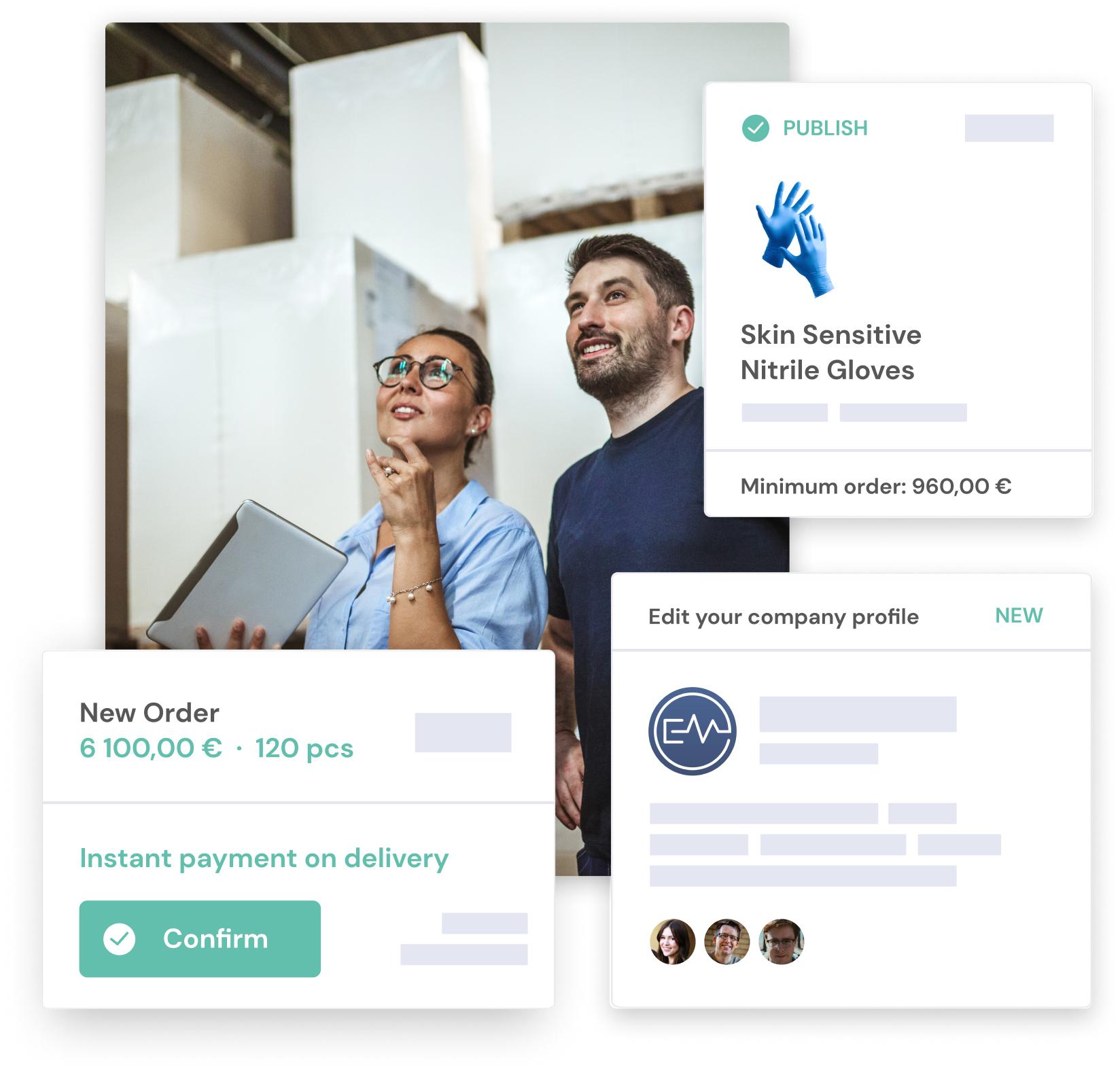 Increase sales and get more repeat orders
Ready-to-buy customers
Ship to new customers and reach new target segments.
Payments on delivery
Receive instant payments after made deliveries.
Grow online
Stand out with your products and highlight your expertises.
Growing online has never been so easy
We bring you new business customers, facilitate orders & payments, and automate time-consuming tasks.
Optimized products
Attract new customers with your products.
Transparent model
No monthly fees. Pay only for orders from new customers.
Grow with your strenghts
Bring out your own company's expertise.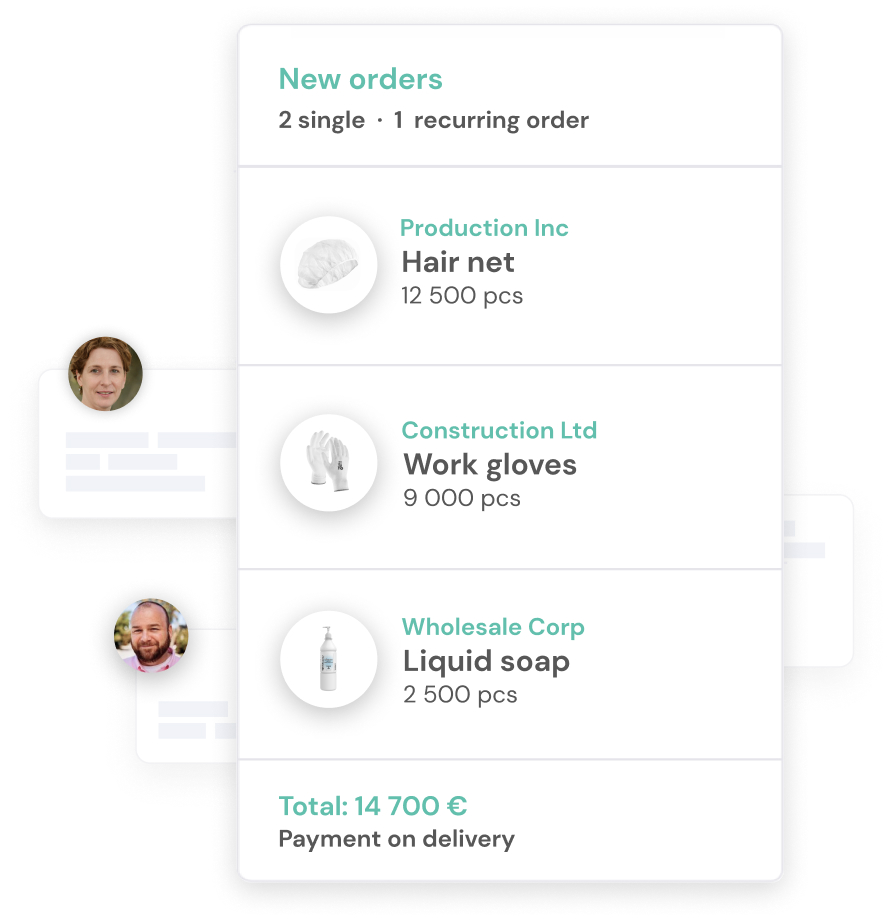 Streamline orders
Confirm orders at the touch of a button and get support for special requests. Receive payments directly on delivery, regardless of the payment terms chosen by the customer.
Efficient order approval and processing

Outsourced customer service

Risk-free payments on delivery
Start selling with a few easy steps
Apply to sell
Get in touch and tell us about your business.
Publish products
We help with everything from product listings to orders.
Confirm orders
Easily confirm orders from new customers.
+1000
Nordic
business clients
40M
Units sold
on marketplace
9/10
Recommends
service
More orders with less work
Focus on your key products without old product flyers, slow tender requests and failed order negotiations. Grow your sales, speed up your inventory cycles and get more stability with the flow of new customers.
Our suppliers have already sold over 30 million units to hundreds of European companies. Apply to join the group of top manufacturers and importers.