Buy Europe's favourite supplies directly from manufacturers
Find all your favourite industrial, construction and wholesale brands online. Order equipment and protective supplies from multiple manufacturers all with a single invoice.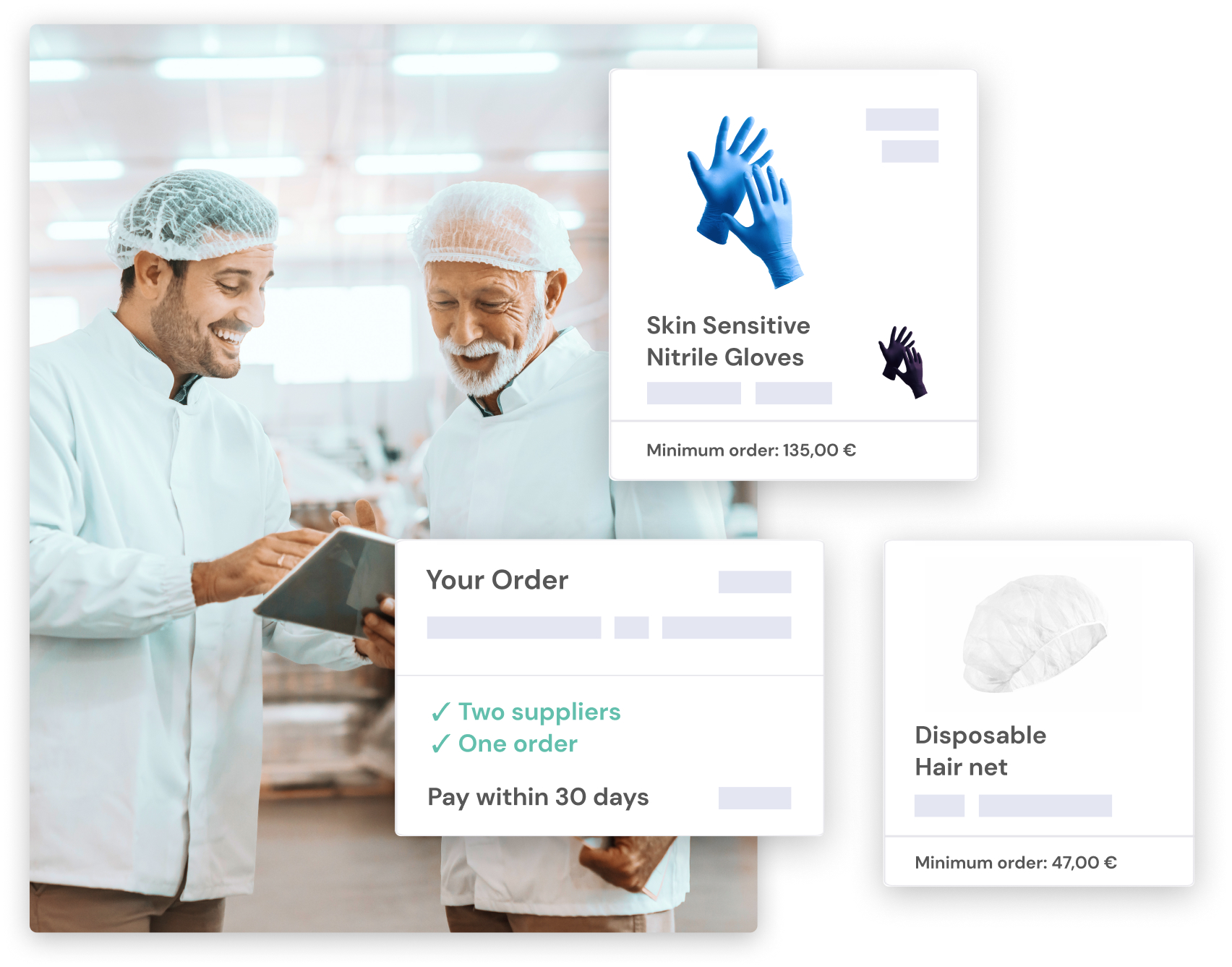 One-stop shop for all your wholesale
Multi-vendor purchases
Bundle orders from multiple suppliers into a single order.
Flexible orders
Try products for free and order your new favourites.
Buy responsibly
Compare brands of suppliers easily.
Save time purchasing
Browse high-quality products, receive non-biased product recommendations and get to know European manufacturers' offerings. Order in bulk and get everything delivered to your office or warehouse.
Local options
Europe-wide availability.
Bulk sizes
Order in cartons or pallets.
Net 30
Same terms for all your purchases.
Food & Agriculture
Protective supplies
Buy together
Compare and choose together with your team. Change your products whenever you like to the new ones.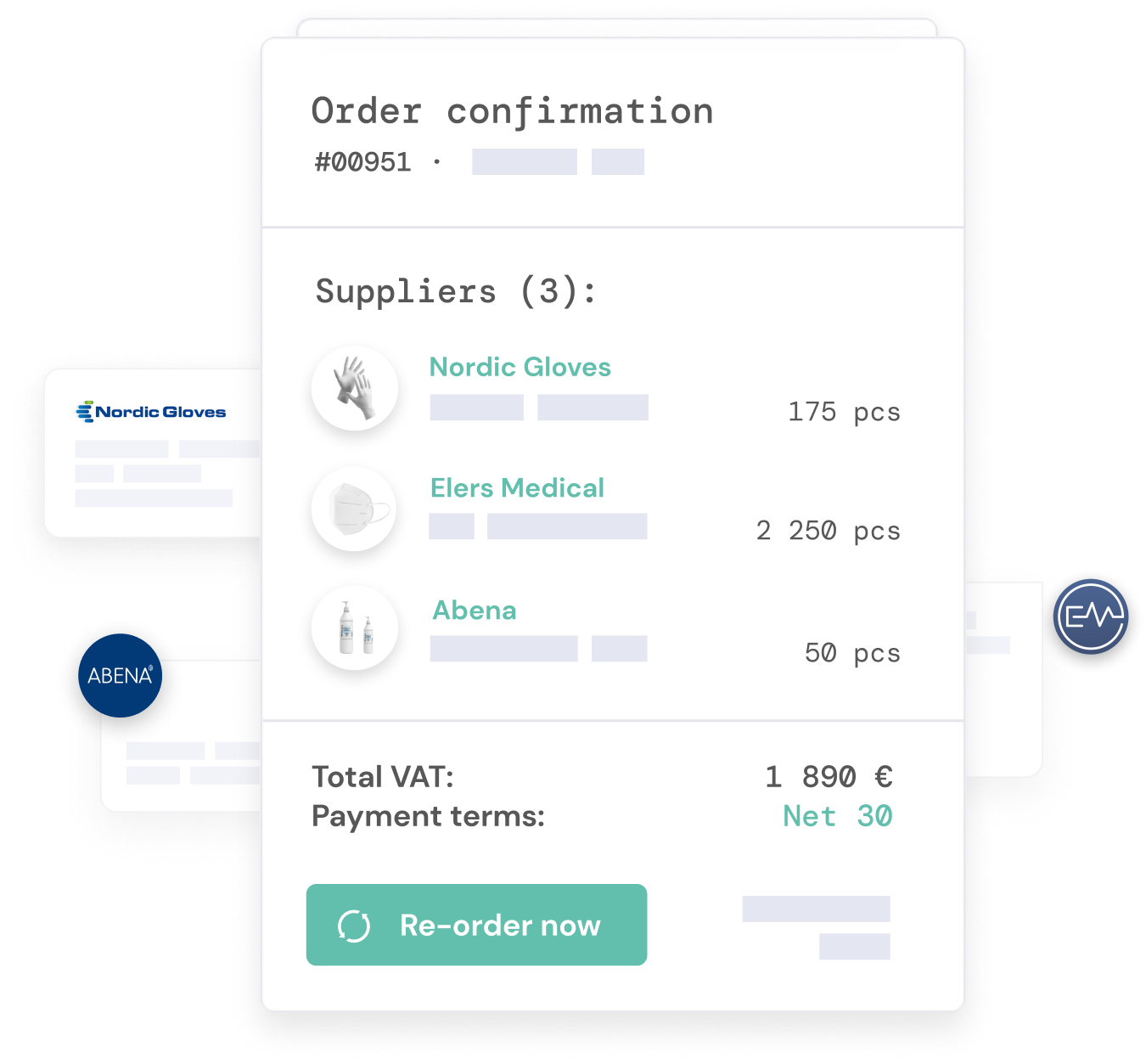 Two or dozen suppliers, only one invoice
Choose products together with your contact person or with your team. Buy smarter without slow bidding competitions and procurement services.
Brands directly from manufacturers

Easy multi-vendor orders

Own product specialist
How does it work?
We take care of your multivendor orders, automated payments and direct logistics.
Compare products
View supplies and pre-vetted manufacturers.
Try out for free
Test product samples for free and order your new favourites.
+700
Nordic
business clients
40M
Units sold
on marketplace
9/10
Recommends
service
Our story
As the 2020 changes began, the world's supply chains were disrupted. New times, remote work and procuring from home would permanently change wholesale. It was time for a new solution. European wholesale marketplace for businesses.
Droppe is a Nordic technology company that distributes work supplies and protective equipment via its own platform. By supporting direct product purchases and deliveries, we help businesses order top quality supplies directly from the original suppliers.